Photo by
Kati Moen Johnson

Words by
Stephen Graham Jones

Audio by
Psychomelodic
She wasn't like the other girls. On basketball trips, they'd all be rabbits at the salad bar, but she'd sit with us, the boys' table, and actually eat. I didn't fall all the way in love with her until summer, though, and, once school started, instead of me asking her to the Harvest Moon Dance, she asked me, said she had her dad's truck, that we could sneak out to the old airstrip, watch the moon bob on the horizon. Yeah. So that's where I'll be tonight, out there with her. See you tomorrow. You won't even recognize me.
Soundtrack:

(If the music player doesn't show up for you, go to Psychomelodic and click play on "Match Made in Hell.")

Bio:
Stephen Graham Jones
teaches at CU-Boulder and is an author of experimental fiction, horror fiction, crime fiction, and science fiction. Forthcoming work includes IT CAME FROM DEL RIO and THE ONES THAT GOT AWAY.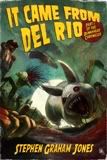 and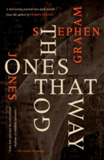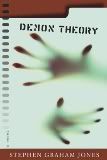 Trick-or-Treat Book Giveaway!
To enter the drawing to win a signed copy of
DEMON THEORY
by Stephen Graham Jones, simply leave a comment below with a way for us to identify you (i.e. signed in user, or a name).

For official rules and ways to increase your chances of winning, go
here
:)